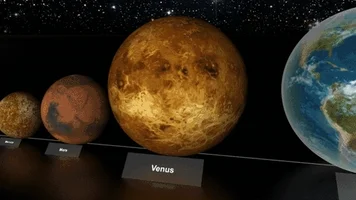 In this article we are going to tell you how you can find out that which planet is bad in your horoscope. Its very simple, just put your little keen observation on your daily routine and find out which planet is going bad in your horoscope and because of which you have to deal with problems, you will know all this very easily.
Our
Horoscope
Which planet is in good condition and which one is causing trouble in our lives? Answer to this question is in front of our eyes mostly, but still we do not understand this due to ignorance. Being having less knowledge in astrology is not a big thing but living in a clutter house is foolish which brings bad luck always. Remember Vastu Science plays important roll in once life. As per Hindu Vedic puranas, these two science are linked with each other somewhat. So, we must not live in a cluttered house anymore. Believe us habit of cleanliness brings good luck.
If there is a continuous pattern of glassware broken in your kitchen, then your moon is very very weak. This situation affects bad health of house woman as well as child in your home. Apart from this, it may also be that child's education is interrupted.
Electrical Goods
In case of electrical goods kept in the house started giving trouble or malfunctioning so quickly then it suppose that Rahu of your Horoscope is troubling you. There are possibilities to face any negative incident or situation in the future. Your expenses will increases due to which there may be quarrel in the house and brings bad luck.
Seepage at Home, What does it mean?
If there is continuous seepage in your house then understand that the Saturn of your horoscope is weak. It weakens your health. Also it pushes you in the clutches of debt. The problem related to litigation or court case can be a big consequence.
Ants Moving at home
It is but obvious that ants are always coming on sweet food if it got open anywhere at home. But if you see ants moving from one corner to other occasionally, then it should be understood that the homeowner's MARS is very weak and it can cause tensions with siblings.