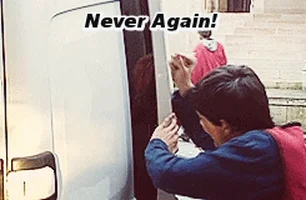 As long as there is life, people will continue to come and go. Every person around your life is coming under some special purposes till the assign objective is completed, the role of that respective person will almost finish. Yes, every person has some special motives which are prior destine by the divine hidden forces. Their importance is significant whether it's for good or bad.
We met thousands of people and going to meet millions of people in the future. But some these are such that one never forget, these are those people whom we felt some positive energy within and enjoyed their presence in our life.
On the other hand, there are people whom you meet, often feel some negative energy, I mean one can't feel much joyful to be staying with them for some more time or within a few moments of the meeting, one feel trapped. That's because they are themselves carriers of negative energy which always tries to expand by the people who are unfortunately coming in contact of the primary carriers.
Now the question arises here is, how to deal with such people, how to get them out of our life as soon as possible, so they do not make negative energy effective in our body.
The more tense the question is, the answer is as straightforward as possible. At first you have to identify such people. Whenever you meet a new person, you must pay attention to this fact that how you feel, how your thoughts arise in you.
Do you feel strange or some awkwardness comes within you when meet someone, or do you feel there are many drawbacks within you and you start decreasing yourself?
We can say this in a simple and straightforward words that we started feeling demotivated.
If this happens then you should make the distance from that person as soon as possible, because that is working to expel all the energy from your body. Regardless of how difficult it is, you should be expelled from your life as soon as possible.
Such people not only harm you both mentally, but physically, you cannot be happy with whatever you do to keep them happy or to influence them but these people can never be happy with you. They only play with you until their needs are met.
By watching this video you can easily understand how people try to break you mentally and how you should treat them.
https://www.facebook.com/groups/Astrology.Fan.Club/