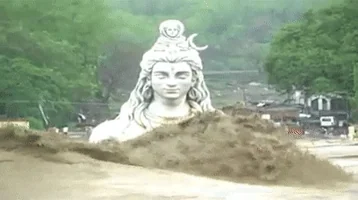 It is believed that Lord Shiva is easily pleased and he fulfills every wish of the devotees when worshiping with a true heart. The month of Shravan is the booster of Lord Shiva's happiness.
Devotees start Lord Shiva's worship from Monday onward in Savanah with proper rituals. During this time, it is considered necessary to follow all the disciplined routines with eating few fruits and vegetables.
According to the scriptures that a particular type of clothes have to be worn during the worship which often people ignore. Here we are specifically told you about the garments which should be wear during his day (Monday) in Savanah or any other day during Shiv Puja.
Clothes which should not be worn during this month, especially during Monday-Fast or any day of Lord Shiva's worship.
It is considered auspicious to wear green clothes in Shiva Puja. Apart from this, do not wear black clothes while during Puja on Monday. It is said that Lord Shiva does not like black color and he gets angry with black clothes, so always avoid wearing black clothes during Shiva worship. If you want to please Shivaji in the month of Savanh then take special care of it.
Wear red, white, saffron, yellow or Asparagus on every Monday during

Shiva Puja.
The clothes to be worn after bath should be of cotton and clean as these clothes are considered pure, light and comfortable. It is believed that it is necessary to be completely meditated during worship.
During chants, men's should wear 2 garments max, this is the reason for men to wear dhoti during worship.